The Doromb.com site is run by Áron Szilágyi and Anett Madla selling professional hand-crafted Jew's harps from Hungary, mainly made by Zoltán Szilágyi. Our aim is to satisfy all kinds of information and instrumental hunger related to the Doromb (Jew's harp in Hungarian).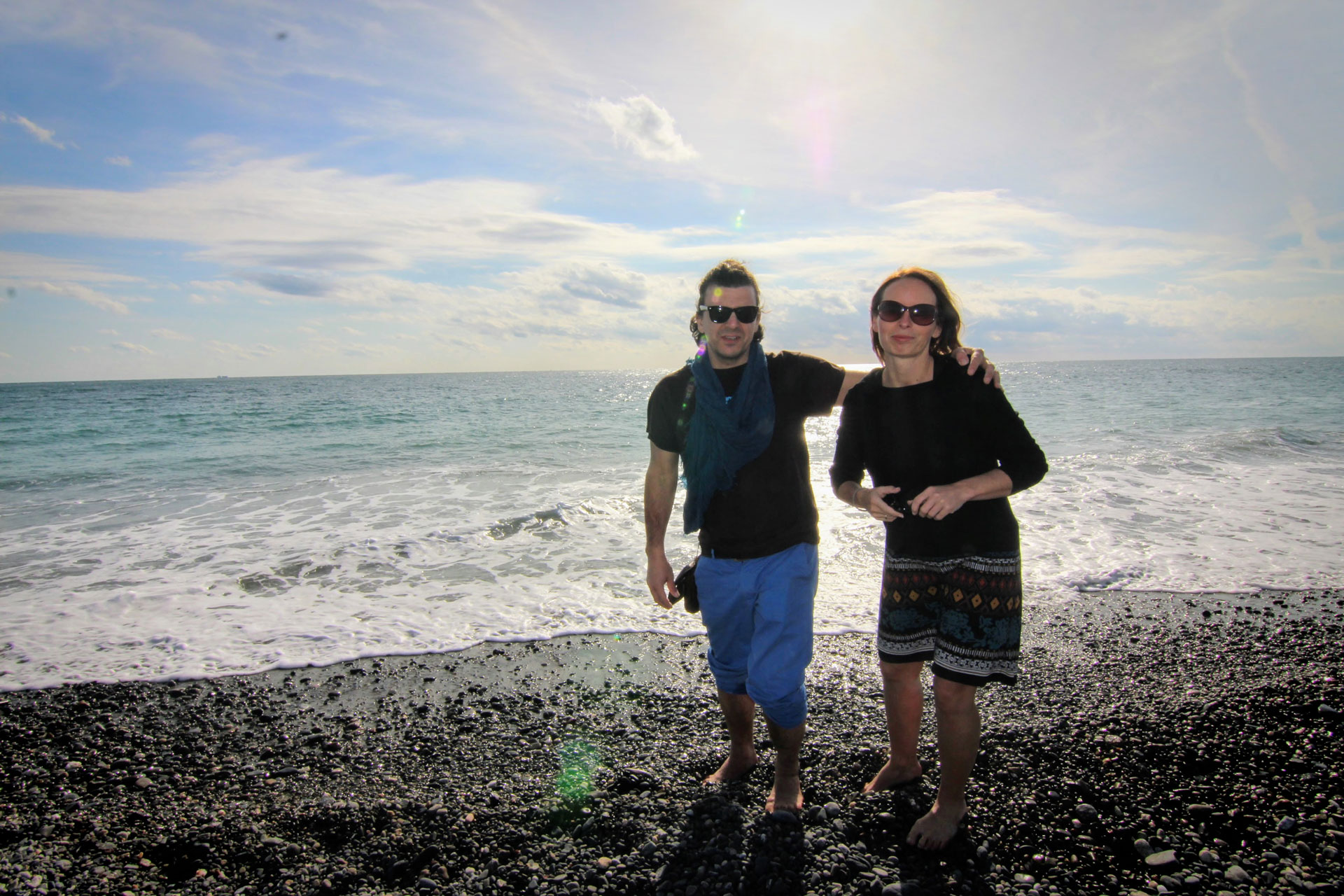 We started their business, called Aural, dealing with exotic musical instruments back in 2002. It always has been important that we know the makers of these instruments, we know the making procedures, therefore we traveled a lot and met many musical instrument makers. Since the very beginning of our business, we have been organizing music and art events, festivals and workshops.
From 2010 the focus of our activity has shifted to the Jew's harps and cultural management but we still sell our favourite Hungarian woodwinds too. 
Why Jew's harp?
Jew's has been a part of Áron's life since he was born. Since 2006, he is a board member of the International Jew's Harp Society, he is one of the most known professional Jew's harp players. His father, Zoltán Szilágyi is one of the most acknowledged Jew's harp maker masters, his instruments are known all over the world amongst Jew's harp players.  
The connection between Áron and the Jew's harp briefly:
Áron Szilágyi was born as the first son of Zoltán Szilágyi, the only Jew's harp maker in Hungary. He could play the instrument, when he was three but started to take it seriously at the age of 16. Since 1997 Áron has been an active member of the international Jew's harp movement and has been a regular guest of the international festivals. At these festivals, he was deeply inspired by the different styles and playing techniques of the other virtuoso players. 
Since 1998 Áron has been part of all the International Jew's harp Festivals and Congresses. He was the head organizer of the 6th International Jew's harp festival in Kecskemét. Since 1999 he has been an active promoter and producer of fusional world-music. He created the first electronic world music band in Hungary, Navrang. In 2006 he created the unique sounding Jew's harp-beatbox-didgeridoo trio, Airtist, that has become known worldwide. He was the founding leader of the band till 2017. In 2015 he created the band Zoord, that blends traditional Hungarian music with powerful, trance Jew's harp grooves. This project has also toured in three continents. 
As a musical instrument museum director, he brings closer the world of the interesting musical instrument to thousands of people every year.